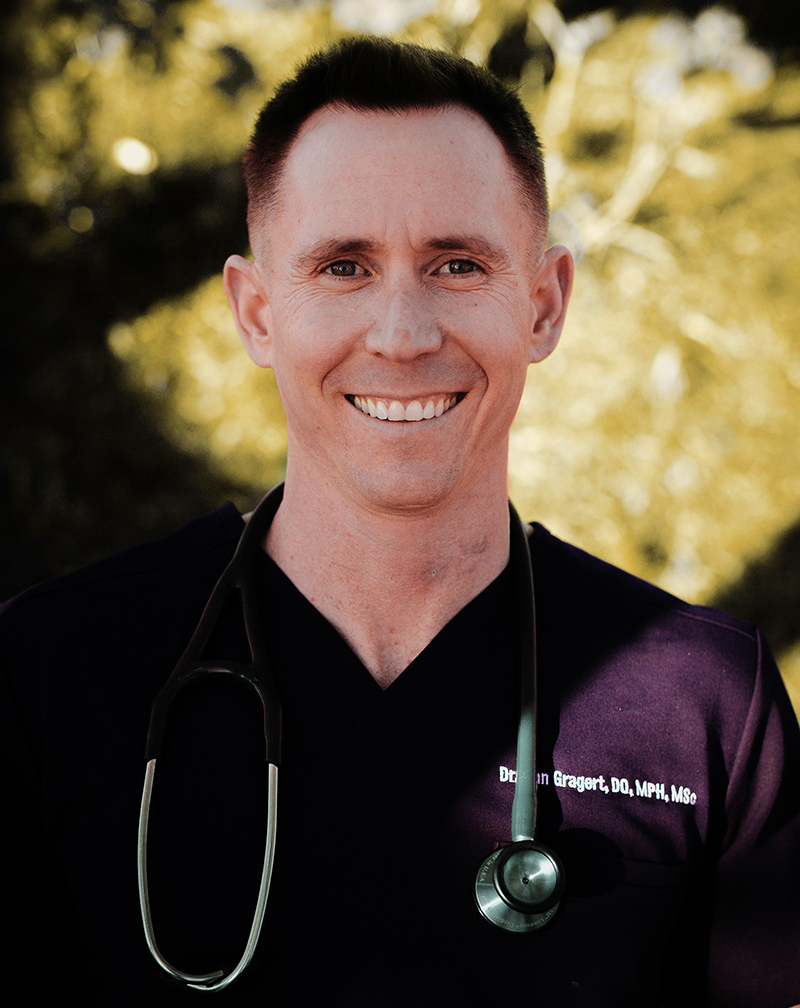 Dr. Gragert is a dad, husband, skier, climber and physician. He has been blessed with
a wonderful family, who have been supportive through his extensive academic and
post-graduate medical training. Dr. Gragert believes that conventional medicine can
help supplement a healthy life. However, it is only a part in a much a bigger picture.
Conventional medicine can help the body heal or prevent disease, but it has limitations.
Health and wellness cannot be defined or supported through simple lab-tests alone. Dr. Gragert knows that every person is unique and individual. For this reason, their care
should be unique, individual and encompass all aspects of wellness. From the physical
to the emotional. Being a cancer survivor, he understands that the power of human
kindness and connection can be more powerful than the most potent medicine.


Dr. Gragert completed his undergraduate work at Carroll College in Helena, Montana.
He then moved to Idaho, where he met his wife while completing his Masters in
Exercise Physiology, at Boise State University. He had been set to complete his pHD.
However, he did not want to spend his career in the lab. This ultimately led him to
medicine. He completed his medical degree at Pacific Northwest University of Health
Sciences in Washington state. Dr. Gragert completed his residency in Family Medicine
at the University of Oklahoma. During his time in residency, he concomitantly completed
his Masters in Public Health, and his fellowship in Wilderness Medicine.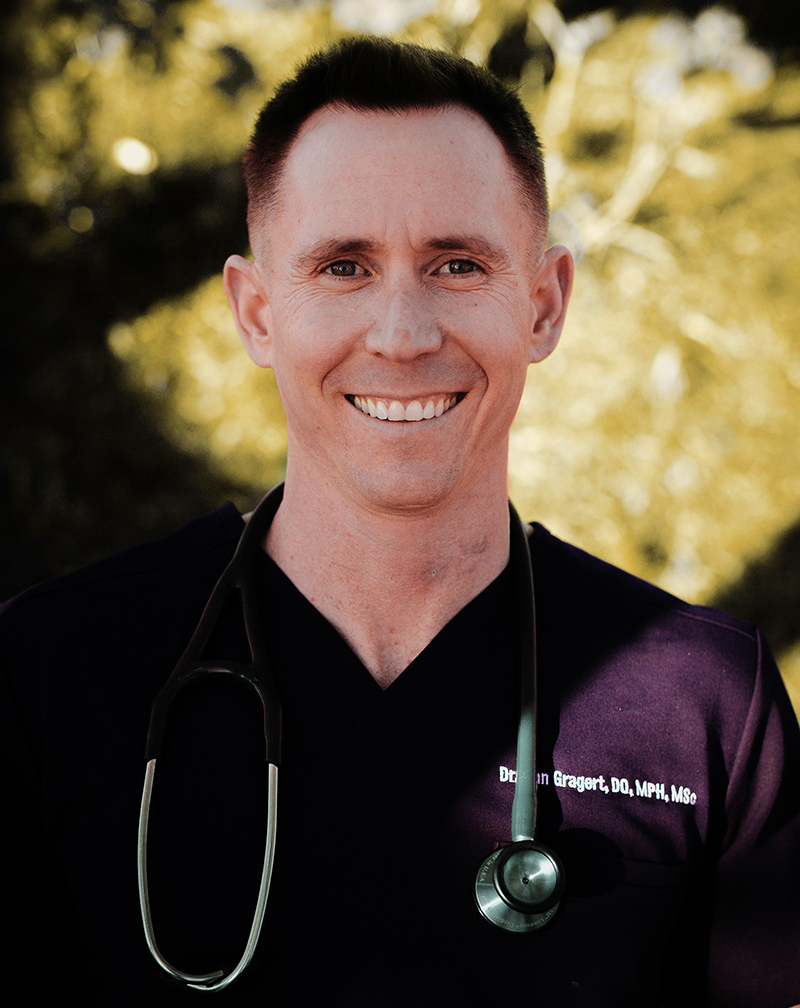 What's "Direct Primary Care"?
Put simply, Bluebird Health is a flat fee monthly healthcare membership that focuses on prevention and physical and mental well-being without the middle man. For a low fixed monthly fee, patients get unlimited access to their primary care doctor. There are so many advantages that stem from this model that many patients prefer DPC even when they have medical insurance.
Did you know that fees for DPC service are often lower than the annual cost of copays and coinsurance for office visits, labs, and prescriptions. Schedule a meeting with Dr. Gragert to talk about your needs and ask about pricing.
More About Direct Primary Care